2016 – 2017 Final Drive Parts B2C Website
Discovered old B2C Finaldriveparts.com website in need of content and layout updates.  With team effort the updates were made to SEO strategy, Blog content, and social media strategy.   In addition, added Customer Service live chats,  social media channel updates with new strategy, eBay revisions, and video updates for YouTube Channel.   After thorough discovery process recommended the move to B2B oriented user-driven website Texasfinaldrive.com with future accommodation for B2C users.  Finaldriveparts.com would remain  B2C specific for inbound traffic for prior clients while phasing into new state-of-the-art website with current web marketing technology and techniques.

FInalDriveParts.com moved to BigCommerce.com eCommerce platform.
Update old B2C website while building new B2B/B2C website with state-of-the-art web marketing and CRM platform to accommodate Sales Team. Final Drive Parts moved from WordPress to BigCommerce.com platform.  Update eBay platform and Google Shopping with Final Drive parts.
FinalDriveParts.com updated content. Blog content delivery specific to maximum Search Engine Optimization, landing pages and targeted Call to Action (CTA) marketing automation.  Live Chat/Help integration to address incoming B2C customers.
Implemented Hootesuite social media platform for Facebook, Twitter, and YouTube social media channels. Set up daily calendar scheduling for Blog Posts and statistical analysis.
Developed and implemented with incorporated team members,
WordPress moved to Big Commerce Platform
Content updates, Graphic Images, Blog Posts
Search Engine Marketing – Google Adwords – Google Shopping
Search Engine Optimization (SEO) – Device Responsive Website
eCommerce Search Engine Optimization
Strategic Blog content from PhD in mechanical engineering
Targeted Social Media Marketing
SEMRush for competitive, keyword, PPC analysis
Video production and YouTube Channel development
Product brand specific landing pages
Strategic email campaigns
Industry online Newspaper
Google analytics and SEMRush statistical analysis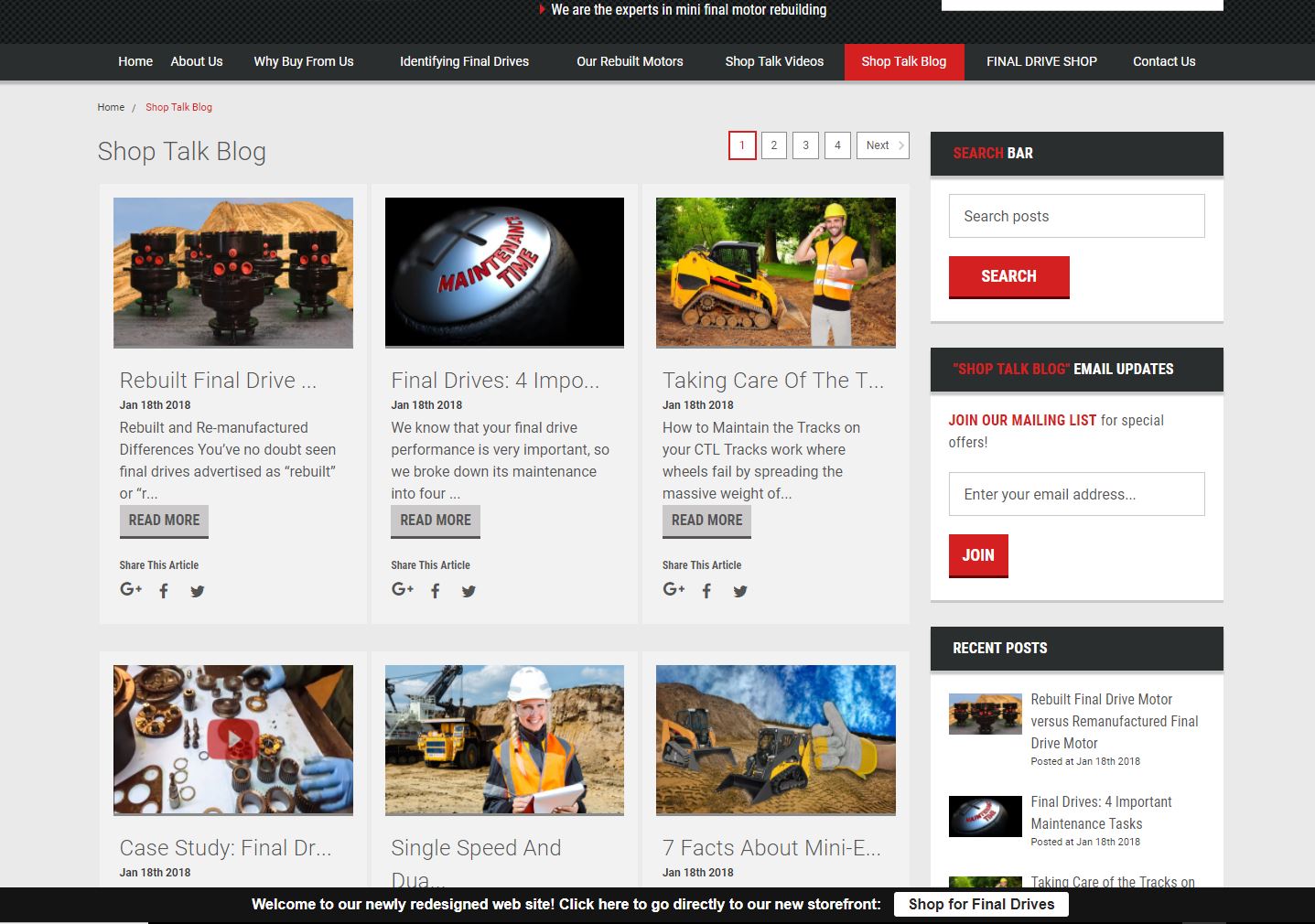 Strategic Website Optimization
Final Drive Parts SHOP TALK BLOG along with YouTube Videos with strategic content optimization was instrumental in driving continual targeted B2C inbound traffic for sales team.
Leader in Their Industry
Reached Significant Growth in a Short Period of Time
Due to consistent key digital marketing strategies FinalDrivePart.com achieved significant growth within a short period of time leading competitors in the industry in branding and positioning.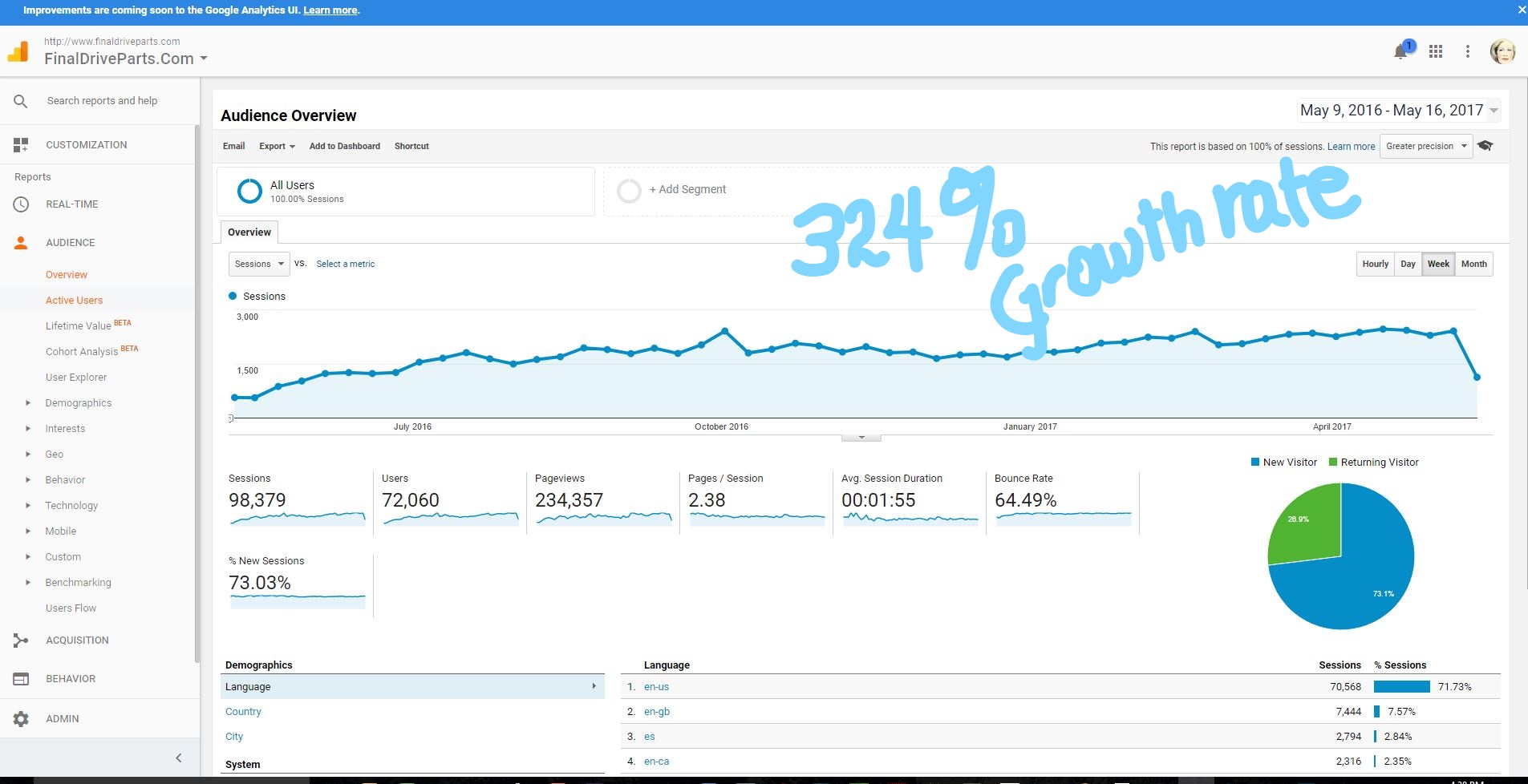 Final Drive Parts YouTube Channel
Dr Drive on Shop Talk Videos on YouTube
Located in The Woodlands, Texas and do work all over the world.
P.O. Box 132733, The Woodlands, TX 77393-2733